Are you curious to innovate – and help your organisation innovate? Are you responsible for managing AWS but confused about how it works? Or are you simply up for the next tech challenge? Accelerate your skills with one of our free AWS workshops, built for all levels.
Get in touch today
Contact us to find out more about our AWS Immersion Day workshops. Take a deep dive into your chosen AWS discipline working with our certified teams of cloud experts who understand how to fully leverage the AWS platform. We'll return your enquiry with the next available dates.
CCL is globally recognised for its deep AWS knowledge. Join us in interactive workshops - delivered both virtually and in-person - to get expert help and hands-on experience with building on Amazon Web Services (AWS) for your organisation. Workshops include pre-made, ready-to-use modules and labs. Timing of workshops varies between half-day and full-day sessions.
AWS Immersion Day Workshops
Serverless Immersion Day
Learn how to go serverless, developing AWS applications.
What to expect:
– Immersion in a standardised AWS Wild Rydes scenario.
– Use of all relevant services such as AWS Lambda, Amazon API Gateway, Amazon DynamoDB, AWS Step Functions, Amazon, Kinesis.
---
Serverless Data Lake Immersion Day
Ensure business readiness for handling large, unstructured data loads, using a data lake pipeline without servers.
What to expect:
– Application of business purposes such as extract – transform – load, data catalogue management, data lake storage and querying, linking to external business intelligence tools and data visualisation.
– Use of Amazon Kinesis Firehouse, AWS Glue, S3, Amazon Athena, Java Database Connectivity, and Amazon Quicksight.
---
Rekognition Immersion Day
Get to know the features and basics of using Amazon Rekognition to accelerate a customer opportunity.
What to expect:
– Build a custom image analysis model to identify image objects and scenes that are specific to your business.
– Hands-on experience using features and APIs to detect objects, scenes and faces; extract text; and identify inappropriate image and video content.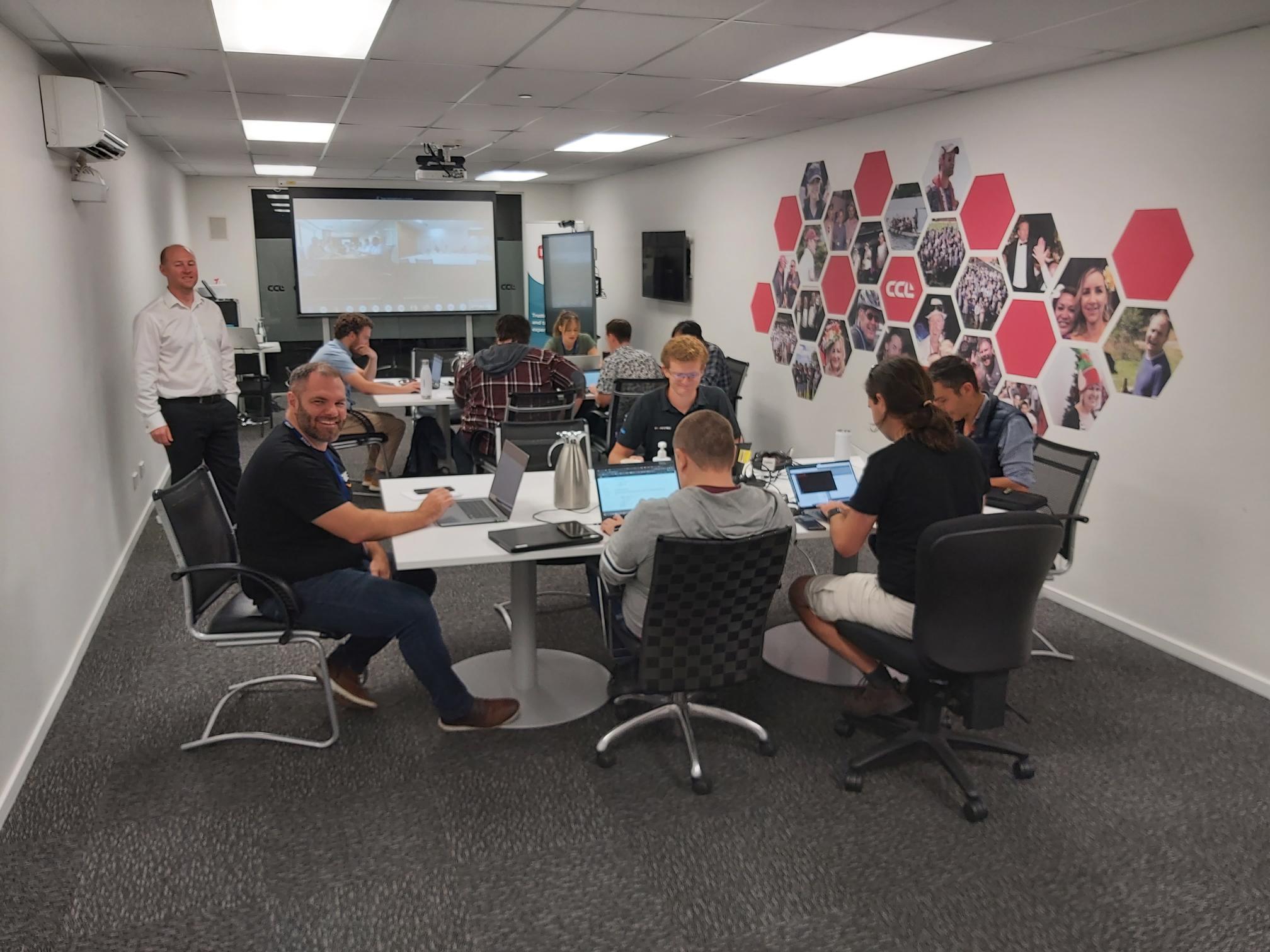 ---
DevOps Immersion Day
Learn the DevOps AWS capabilities and features toward understanding the strategies, tools and skills.
What to expect:
– Use AWS Code services to develop automated, secure cloud environments, toward faster delivery of applications and services.
---
Cost Optimisation Immersion Day
Understand how to get the most out of AWS investment.
What to expect:
– Learn how to master the methods and processes for keeping AWS costs optimised.
– Receive a set of measurable cost saving recommendations averaging 15% reduction in monthly AWS spend.
---
Data Engineering Immersion Day
Gain confidence using AWS big data and analytics.
What to expect:
– Build a cloud-native and future-proof serverless data lake with guidance of your own use cases.
– Hands-on AWS data lake experience across key areas including Amazon Kinesis for streaming data ingestion and analytics, AWS Data Migration for batch data ingestion.
---
Migration Immersion Day
Execute a migration to AWS with an emulated on-premise environment.
What to expect:
– Walk-through a virtual scenario of executing a migration to AWS.
– Learn with AWS' Migration Acceleration Program (MAP) best practices and Assessment, Mobilise and Migrate phases.
---
Cloud Contact Centre Immersion Day
Learn how to shift to Amazon Connect, creating unique customer experiences in line with the accelerating rate of innovation and changing customer demands.
What to expect:
– Follow a framework for taking the first steps for migrating a Contact Center to Amazon Connect, including factors to consider, best practices, and how to leverage AWS' partner community.
– Explore customer use cases for using Amazon Connect to redefine and innovate with the customer experience.
"Very detailed and interesting"
"Filled with useful content and attentive helpers"
"Well run lab and great content as always"